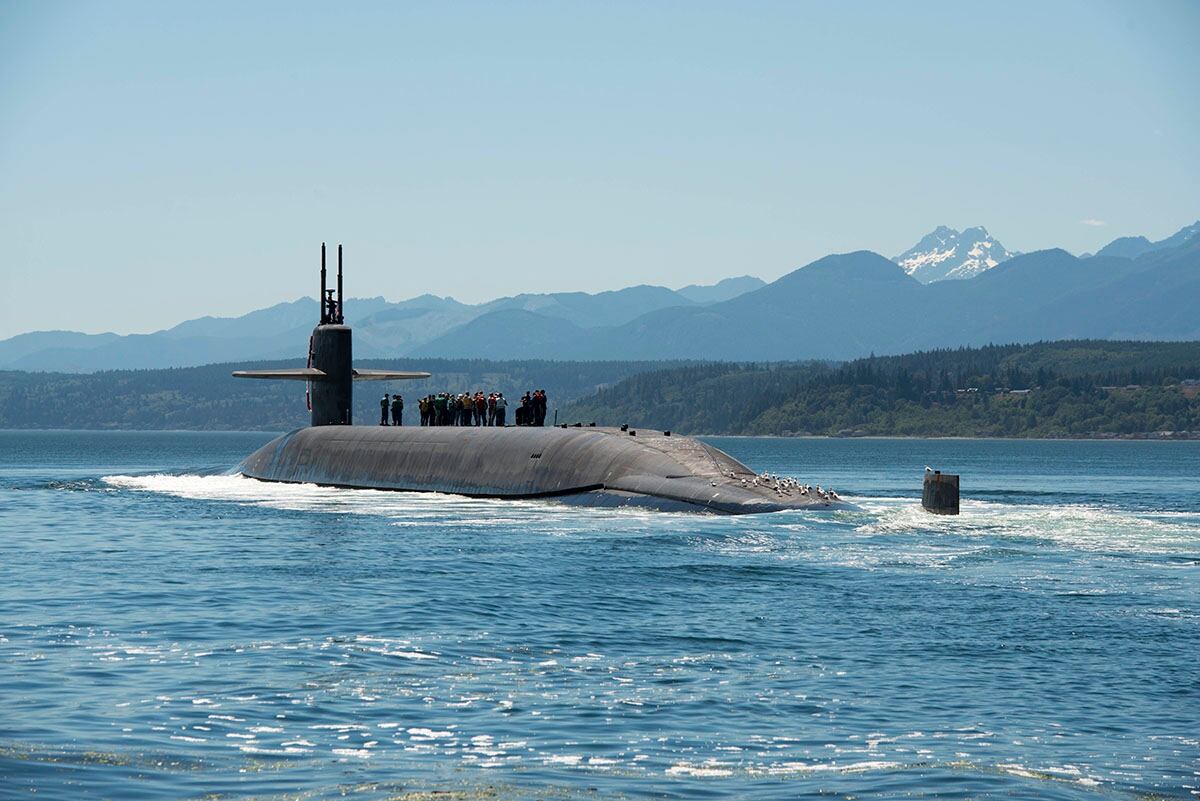 An officer assigned to the blue crew of the ballistic-missile submarine Nebraska is headed to court-martial on stalking and assault charges. (Navy)
A Navy submarine officer faces a court-martial trial after he was charged with a long sheet of crimes allegedly committed in the Washington, D.C. area.
Lt. Cmdr. Joshua Q. McCright, 38, part of the blue crew assigned to the ballistic-missile submarine Nebraska in Washington state, was arraigned earlier this month at Naval Base Kitsap on charges involving housebreaking, unlawful entry and assault consummated by a battery charges for allegedly grabbing, pinning and restraining a woman several times in 2016 and 2017, according to charge sheets released to Navy Times.
Over a roughly two-year span in and around the nation's capital, McCright planted a GPS tracking device on a woman's vehicle and on the vehicle of her unnamed friend, military prosecutors say.
McCright is accused of hiring a private investigator to "gather information about men she was dating or had dated" from mid-2016 to early 2018, according to his charge sheets.
McCright also allegedly trailed a woman to various residences and D.C. restaurants and climbed up "to a vantage point to video record her kissing" another man inside his fourth-floor apartment, the records indicate.
Investigators also suspect McCright accessed a woman's computer without her knowledge and deleted emails from her account.
Her name was redacted in the charge sheets provided to Navy Times and it remains unclear if each specification is tied to the same alleged victim or multiple women.
Attempts to reach McCright for this story were not successful and his defense attorneys did not respond to a request for comment submitted through Navy officials.
A submarine warfare officer, McCright was commissioned in 2003 and pinned on his current rank in 2012.
He joined the Nebraska in 2017.