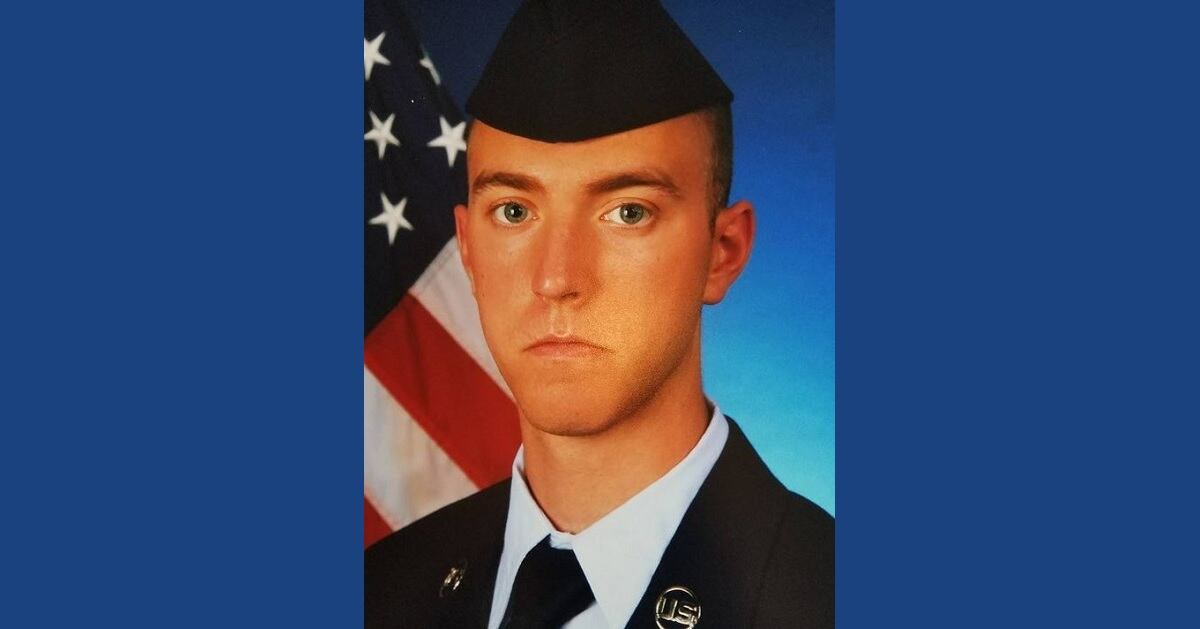 Airman 1st Class Bradley Hale was murdered while on a deployment to Guam in March 2018. His roommate, A1C Isiaah Edwards has pleaded self-defense. (Air Force)
The lawyer for an airman who is on trial for allegedly murdering his roommate at Andersen Air Force Base in Guam says the airman acted in self-defense, according to a report.
However, the attorney, Paul Stafford, said in his opening statement the evidence will show Edwards killed Hale in self-defense.
Edwards is being tried at the federal district court in Shreveport. The Shreveport Times reported that Stafford said Edwards will testify in his own defense.
An airman was found dead early on Tuesday at Andersen Air Force Base on Guam, the base said in a release.
Edwards and Hale were both electronic warfare journeymen based at Barksdale Air Force Base in Louisiana, but were temporarily assigned to the 2nd Aircraft Maintenance Squadron in Guam.
The Shreveport Times also said a suitemate, Senior Airman Charles Jordan, testified he and his roommate were awoken by screams shortly after 2 a.m. that morning. They entered Edwards' and Hale's room through a common bathroom and saw Edwards on top of Hale. Jordan testified he and his roommate left to go get help.