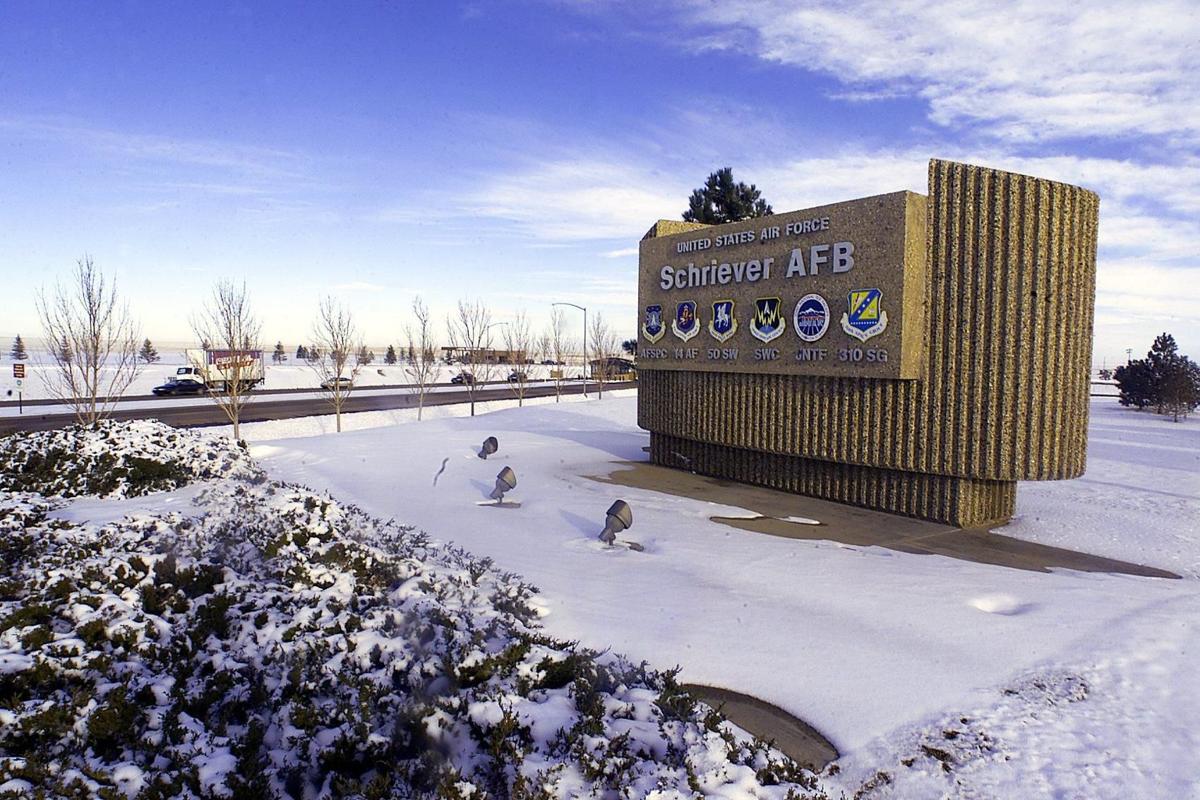 The Air Force is investigating claims by anti-fascist groups that a Colorado Springs airman is active in a white-supremacist organization.
Colorado Springs Antifa and Unicorn Riot allege in internet postings that Schriever Air Force Base Master Sgt. Cory Reeves is an active member of Identity Evropa, a group that espouses white supremacy and xenophobic views.
"The Air Force is aware of this allegation and Air Force officials are looking into the information at this time," Schriever Air Force Base said in an email to The Gazette. "No further information or details of this allegation can be released until the facts involving the allegation are fully reviewed.
Reeves could not be reached for comment.
The anti-fascist groups have been increasingly active since a 2017 "Unite the Right" rally in Charlottesville, Va., ended in violence. One counterprotester was killed and 19 others were injured when an Ohio man rammed his car into a crowd. One of the groups that took part in the Virginia Rally was Identity Evropa, and its slogan — "You will not replace us" — gained infamy.
The Colorado Springs Antifa group says on its website that "We are committed to the complete destruction of the white supremacist, capitalist patriarchy."
The groups claim Reeves goes by the screen name "Argument of Perigee CO" on an Identity Evropa internet chat site. Posts show pictures of Identity Evropa activities, including displaying the group's flag outside City Hall in Colorado Springs. Argument of perigee is a term used to describe the path of a satellite in orbit, something familiar to airmen in Schriever's 50th Space Wing.
While the Air Force does not control the political views of its troops, it does forbid membership in white supremacist and other hate groups.
"Military personnel must reject participation in organizations that advocate or espouse supremacist, extremist, or criminal gang doctrine, ideology, or causes, including those that advance, encourage, or advocate illegal causes; attempt to create illegal discrimination based on race, color, gender, religion, national origin, or ethnic group; advocate the use of force or violence; or otherwise engage in the effort to deprive individuals of their civil rights," Air Force regulations state.
Airmen who join forbidden groups can face court-martial for failure to obey orders, dereliction of duty and conduct unbecoming.
At Schriever, where the Air Force controls most of its satellites, airmen who join supremacist groups also can lose their security clearances. That's a career-ending step in the secretive space business.
Founded by a Marine veteran, Identity Evropa claims it is dedicated to preservation of "white culture." While members of the group have claimed it is not racist, non-whites and Jews are forbidden from membership.
According to the anti-fascist groups, Reeves took pains to avoid being identified, called "doxing" in internet parlance.
"I would challenge those concerned with doxxing with the following: what are you doing to secure your personal identity online?" the person with the screen name Argument of Perigee CO wrote.
While offering no details on its investigation of Reeves, Schriever leaders say they're dedicated to stamping out racism in the ranks.
"Racism, bigotry, hatred, and discrimination have no place in the Air Force," Schriever said. "We are committed to maintaining a culture where all Airmen feel welcome and can thrive."